Description
HIGH PEAK DIVERTS CHAFF TO EACH SPREADER.
Spread chaff over a 16 ft. area
Eliminates two rows of chaff bed your plow will have to cut through in the future. Spreading the chaff evenly helps break down compost material quicker. These dual spreaders work well on both corn & bean debris. There are no hydraulic motors to tap into the hydraulic lines that rob your combine of power.
CHAFF SPREADER – COMPLETE UNIT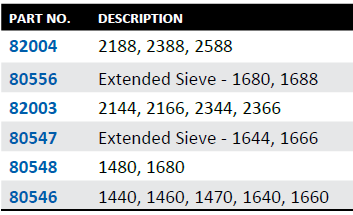 May Wes Chaff Spreaders are not interchangeable with Case IH Chaff Spreaders.
Kits include: Two Chaff Spreaders, Extended Shafts, Chaff Pan Cover, Sieve Easy Adjust Kit and Mounting Hardware.
CHAFF PAN COVER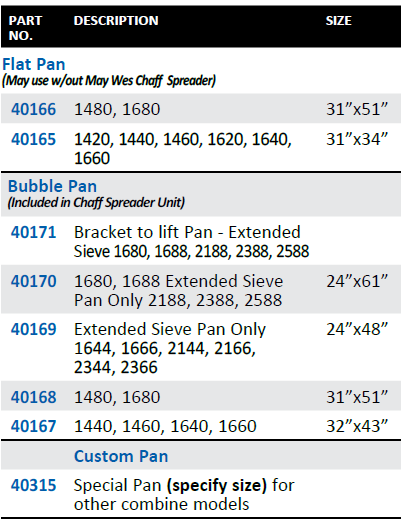 To ensure that the Chaff Spreader fits between the axles, please measure before ordering.
The standard axles are 92″ – 120″.
The Chaff Spreader will not fit axles that measure between 67″ and 90″
CHAFF SPREADER – REPLACEMENT PARTS
For prices on our products please call (306) 586 – 5711