Description
THE PROVEN CHOICE FOR BULK GRAIN/SEED HANDLING.
Poly Cupped Auger Flighting
Protecting your grain and seed from auger handling damage is a no-brainer. University testing has proven Poly Cupped Flighting to have 5-Times lower soybean seed cracking as compared to factory steel (reference chart below). Poly Cupped Flighting is ideal for gentle handling of these bulk grain and seeds: soybeans, popcorn, edible peas, lentils and white corn.
Poly Straight Auger Flighting
Provides an economical way to replace your outdated steel auger and upgrade to the industry best! Perfect for tough jobs of transferring fertilizer and corrosive materials. The High Density Polyethylene (HDPE) material is also safe for food handling.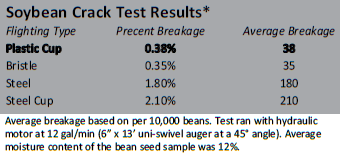 COMPLETE CUPPED FLIGHTING KITS
CUPPED FLIGHTING & REPLACEMENT PARTS

STRAIGHT FLIGHTING & REPLACEMENT PARTS
DRIVE SHAFTS FOR CUPPED/STRAIGHT FLIGHTING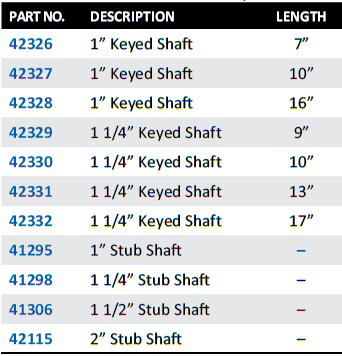 REMINDER: For complete installation, be sure to order an auger connector and drive shaft
Flighting based on diameter of auger.
No returns on custom orders.
Outside Diameter of hex tubes for each size of auger (flat to flat)
2" AUGER – 7/16" Solid Hex
3" AUGER – 11/16" HEX TUBE
4" AUGER – 1" HEX TUBE
5" CUP, 5 5/8" STRAIGHT & 6" CUP –
1 3/8" HEX TUBE (approximate)
7" CUP – 1 3/4" HEX (approximate)
9" CUP – 2" HEX (approximate)
Shown below are some of the common styles of auger flighting assemblies and the dimensions needed to make a replacement assembly from poly cupped flighting.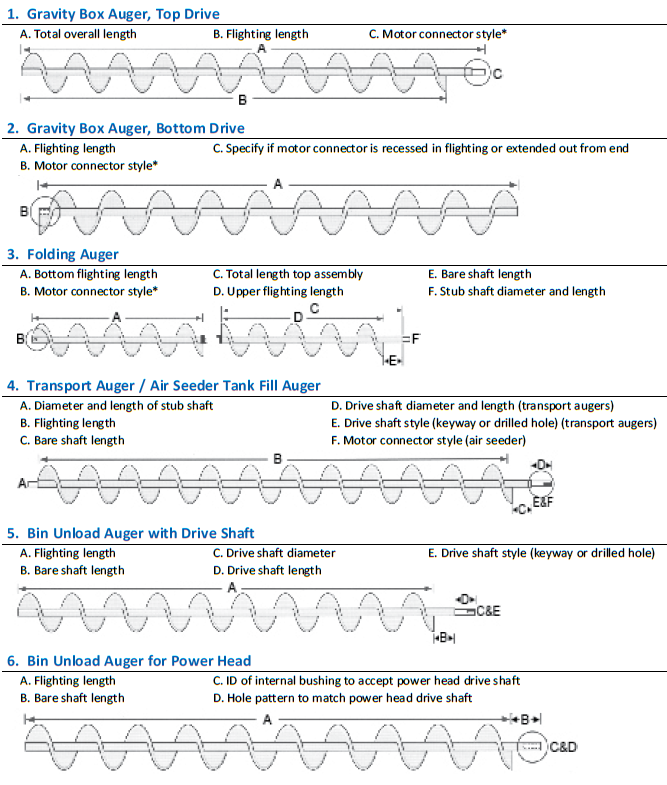 For prices on our products please call (306) 586 – 5711