Description
THE COMMON SENSE AUGER FINGER REPLACEMENT CHOICE
The May Wes Poly Retractable Fingers OUT-PERFORM metal on multiple levels
STRONG & RESILIENT
May Wes Poly Retractable Fingers will not fray with heavy usage. These fingers are flexible and will bend past the breaking point of metal fingers.
NO HARM to your combine
Bent metal fingers can gouge and poke through the auger. Broken metal fingers can do costly damage to the drum and thrasher system. The advantage poly fingers have over metal is when they eventually break, the poly will disintegrate as it passes through the combine and will not damage the internal working parts like rotors and cylinders.
COST EFFECTIVE
Poly fingers are less expensive than metal.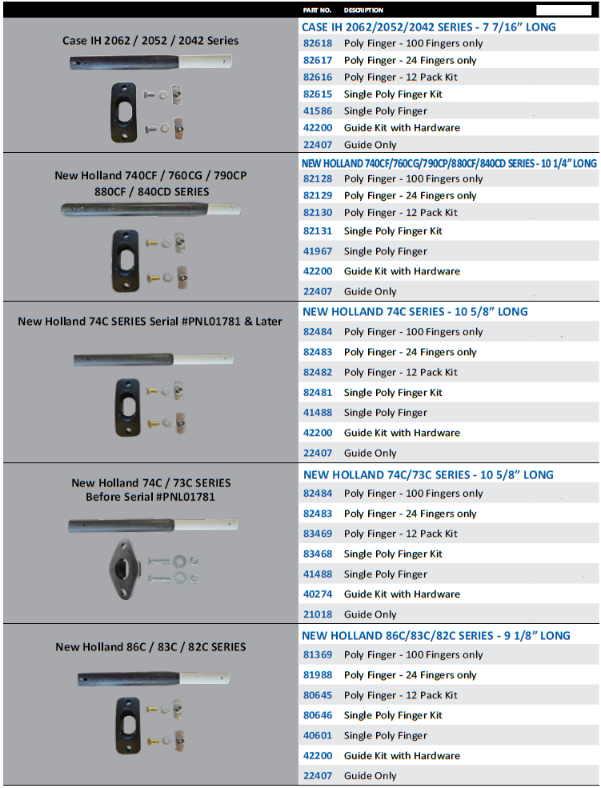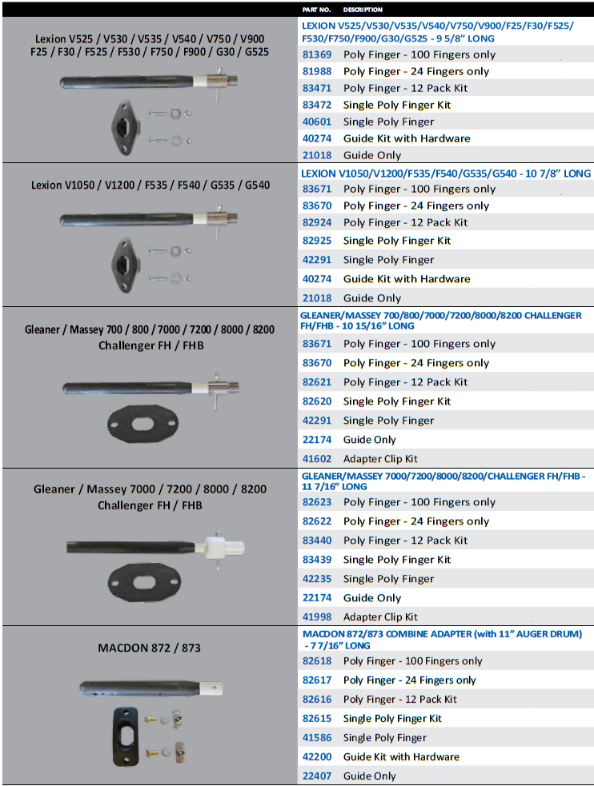 For prices on our products please call (306) 586 – 5711